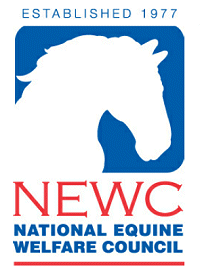 Two leaflets that have been produced by Britain's National Equine Welfare Council (NEWC) in response to the high number of requests for help that member organizations are receiving from many horse owners who have been hit hard by the downturn in the economy.

The leaflets which are entitled "Responsible Re-homing" and "Cutting Cost without Compromising on Welfare" are aimed at helping owners look at ways to keep their horse by cutting back on unnecessary costs and where this is not possible to give advice on how to secure the best future for the horse.

"The horse's long-term welfare should be the paramount concern when it comes to re-homing and these leaflets will be a valuable information source for anyone who is struggling," said Nicolas De Brauwere, chairman of the council and senior welfare veterinary surgeon at Redwings Horse Sanctuary.

The leaflets, which are the first to be produced by the group, are the result of collaboration between members of the council.

The group intends to continue working together to help raise standards in equine welfare through education and support.
Rebecca Evans, vice-chairman of the council and welfare manager at The Horse Trust, said: "In the current financial climate, charities cannot justify the cost of duplicating effort. It makes more sense for council members to work together in order to reduce costs and I think in this case two excellent documents have been produced."

The National Equine Welfare Council was set up in 1977 with the aim of uniting the equine welfare industry and raising welfare standards nationwide. It now has a membership base of over 60 welfare organizations including The British Horse Society, The Horse Trust, The British Equine Veterinary Association, Redwings Horse Sanctuary, The Blue Cross, The Royal Society for the Prevention of Cruelty to Animals, The Donkey Sanctuary and World Horse Welfare.

The leaflets are free an can be downloaded from The National Equine Welfare Council
.